The SKULLY HUD was the key visual interface for our riders. It needed to be crisp, non distracting, and present just the right information at the right time.
Role: VP Product
Team Size: (3) 1 Visual Designer, 1 Firmware Developer
Company: SKULLY
Time Period: Late 2015
Big thanks on this project to the talented team working to get the HUD designed and implemented:
And for early concept work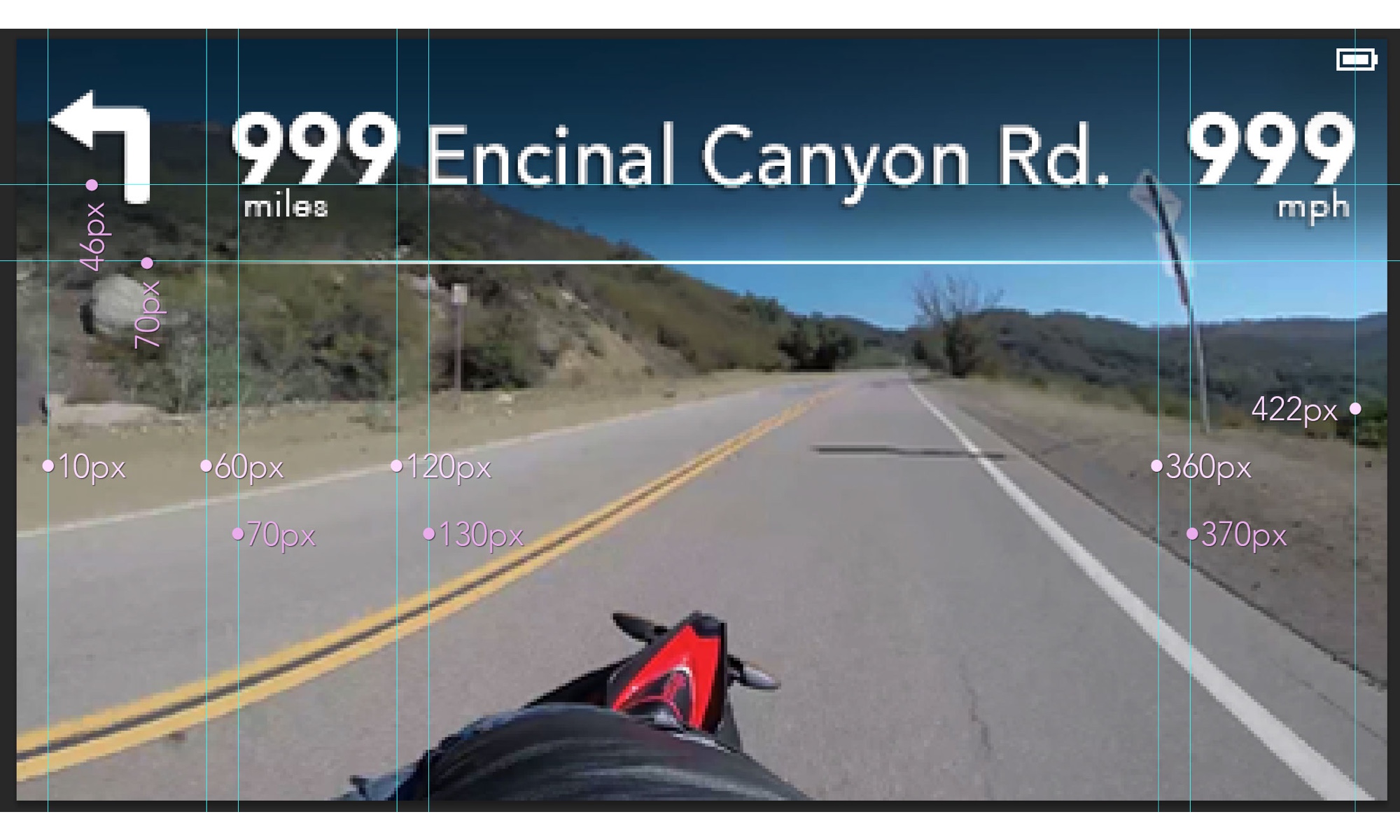 The HUD presented the following information to the rider when needed
Incoming Calls
Upcoming Turn Directions
Music Selections
Speed
Warnings (gas, bike telematics)
Click the images to learn more.